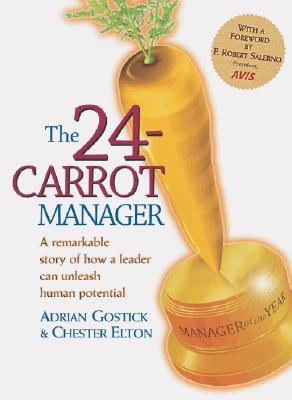 The 24-Carrot Manager a Story of How a Great Leader Can Unleash Human Potential (Hardcover)
Gibbs Smith, 9781586851545, 112pp.
Publication Date: April 25, 2002
* Individual store prices may vary.
Description
In this companion volume to their successful Managing With Carrots, Adrian Gostick and Chester Elton present a remarkable story of how a great leader can unleash human potential--creating success in even the worst economy. Providing strategies and solutions for the managers of today, this book offers answers for improving employee commitment and profitability by strategically acknowledging employee effort. How is it done? The deceptively simply answer: with carrots.
Plentiful examples show how to choose the right reward for each employee, how to time the giving of a reward to motivate performance, how to effectively present rewards, when to give praise in private and when to make it a public celebration, and how to motivate employees to work harder and work smarter with the company's goals in mind.