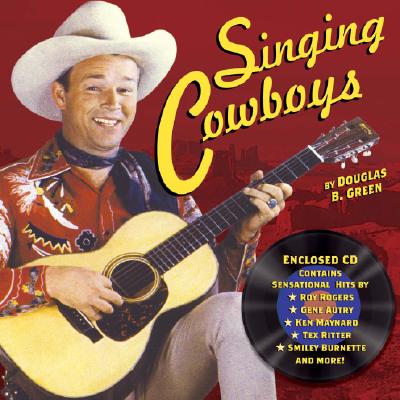 Singing Cowboys [With CD] (Hardcover)
Gibbs Smith Publishers, 9781586858087, 144pp.
Publication Date: August 8, 2006
* Individual store prices may vary.
Description
Singing Cowboys tells the fabled story of the men and women who shone brightly during the magical era of the singing cowboy movie star. It was an era when Western heroes sang and yodeled as well as threw punches and drew six-guns; an era where for a time nearly half the Western films churned out in Hollywood's golden age either featured a singer as a hero, or had singing second leads or singing ranch hands to provide that dreamy, romantic, exquisitely beautiful music we now think of as western. Follow the singing cowboy movie fad, from Gene Autry's first films in 1935 to Marty Robbins' drive-in quickie movies in 1959. Singing Cowboys recalls with fondness the stories of nearly sixty men, women, and groups who embodied the singing cowboy tradition, from Tex Ritter to Dale Evans. All the biggest stars are included, as are many great old-timey artists whose names are not so well known. Their voices and images filled an entire generation with optimism and hope, and encouraged us all to dream big-the "cowboy way." Featuring such famed cowboy singers as: Gene Autry Bing Crosby Dale Evans Tito Guizar Dorothy Page Riders of the Purple Sage Tex Ritter Marty Robbins Roy Rogers John Wayne Ray Whitley and dozens more.
or
Not Currently Available for Direct Purchase