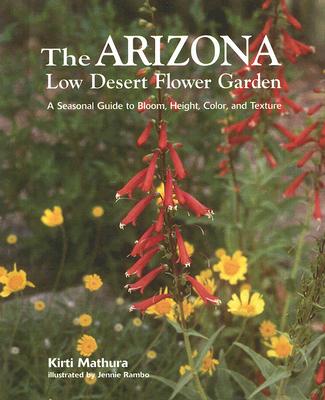 The Arizona Low Desert Flower Garden (Spiral)
A Seasonal Guide to Bloom, Height, Color, and Texture
Gibbs Smith Publishers, 9781586858964, 144pp.
Publication Date: February 7, 2007
* Individual store prices may vary.
Description
The Arizona Low Desert Flower Garden
A Seasonal Guide to Bloom, Height, Color, and Texture
Kirti Mathura
Illustrated by Jennie Rambo
The Arizona Low Desert Flower Garden serves as the perfect guide to designing, planning, and caring for a garden in this complex climate. This book features easy-to-use tri-cut flip pages that make it a snap to compare plants and visualize how colors will blend in the garden, as well as to compare growing season, height at bloom stage, propagation method, and sunlight requirements for hundreds of low-water plants.
Includes:
Temperature variations of the region.
USDA Hardiness Zone Maps.
Fertilization, sun exposure, plant maintenance, and soil information.
Information for choosing plant shape, color, contrast, texture, and seasonal interest to achieve an overall desired look.
Information on low-water and water-conserving gardening (Xeriscaping).
A complete resource section.
or
Not Currently Available for Direct Purchase