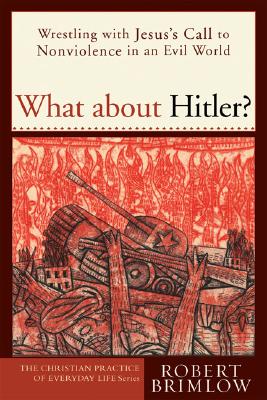 What about Hitler? (Paperback)
Wrestling with Jesus's Call to Nonviolence in an Evil World (Christian Practice of Everyday Life)
Brazos Press, 9781587430657, 192pp.
Publication Date: October 1, 2006
* Individual store prices may vary.
Description
Must Christians always turn the other cheek and resist violence? Is it ever justifiable for Christians to retaliate in the face of evil? Philosopher Robert Brimlow struggles with these questions in What about Hitler? The author skillfully integrates meditations on scriptural passages, personal reflections on his own challenges to live nonviolently, and a hard-hitting philosophical examination of pacifism and just-war doctrine. Both Christian pacifists and defenders of just-war theory will appreciate this book. In addition, What about Hitler? will appeal to those interested in Christian ethics and discipleship, including students, pastors, and laity.
About the Author
Robert W. Brimlow (PhD, University of Rochester) is associate professor of philosophy at St. John Fischer College in Rochester, New York.