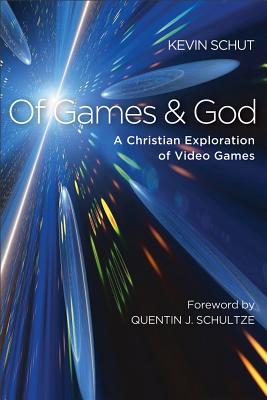 Of Games and God (Paperback)
A Christian Exploration of Video Games
Brazos Press, 9781587433252, 206pp.
Publication Date: January 15, 2013
* Individual store prices may vary.
Description
Video games are big business, generating billions of dollars annually. The long-held stereotype of the gamer as a solitary teen hunched in front of his computer screen for hours is inconsistent with the current makeup of a diverse and vibrant gaming community. The rise of this cultural phenomenon raises a host of questions: Are some games too violent? Do they hurt or help our learning? Do they encourage escapism? How do games portray gender? Such questions have generated lots of talk, but missing from much of the discussion has been a Christian perspective. Kevin Schut, a communications expert and an enthusiastic gamer himself, offers a lively, balanced, and informed Christian evaluation of video games and video game culture. He expertly engages a variety of issues, encouraging readers to consider both the perils and the promise of this major cultural phenomenon. The book includes a foreword by Quentin J. Schultze.
About the Author
Kevin Schut (PhD, University of Iowa) is professor and chair of the department of media and communication at Trinity Western University in Langley, British Columbia. His research uses video games to investigate the intersection of communication, technology, and culture. He has published articles and chapters on video games and history, games and mythology, and evangelical involvement with video games.
or
Not Currently Available for Direct Purchase