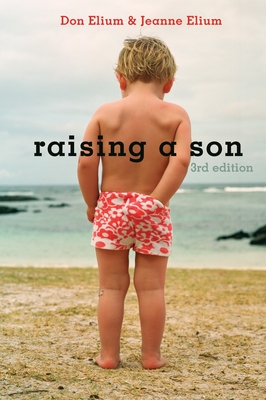 Raising a Son: Parents and the Making of a Healthy Man (Paperback)
Parents and the Making of a Healthy Man
Celestial Arts, 9781587611940, 344pp.
Publication Date: August 1, 2004
Description
Boys pose special challenges for today's stressed parents. In Raising A Son, the Eliums embrace the challenges--and the joys--of raising boys with compassion, commitment, experience, patience, and humor. This fully updated and expanded edition follows the psychological development of boys from infancy to young adulthood. Look for new sections on: - media and violence
- the "boy code"
- age-appropriate morality
- the out-of-control son
- triggers for aggression
- when and how to get help
- coping with guilt
- the highly sensitive son
- triggers for withdrawal
- why he gets overwhelmed
- hypersensitivity and ADD
- the right role models.
About the Author
Don Elium is a marriage, family and child counselor. Jeanne Elium is a writer and communications facilitator at the East Bay Waldorf School. They live in Walnut Creek, California.
Advertisement