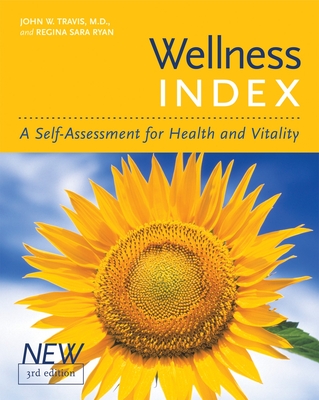 Wellness Index: A Self-Assessment for Health and Vitality (Paperback)
A Self-Assessment for Health and Vitality
Celestial Arts, 9781587612220, 32pp.
Publication Date: August 1, 2004
Description
Updated edition of an essential tool that has sold over 70,000 copies. A 334-question segment from the WELLNESS WORKBOOK as a separate booklet.
About the Author
REGINA SARA RYAN, is a wellness consultant, editor, and a graduate advisor in religious studies and human development. She has written several books, including No Child in My Life, The Woman Awake, and After Surgery, Illness, or Trauma. She lives with her husband in Prescott, Arizona. JOHN W. TRAVIS, M.D., M.P.H., founded the first wellness center in the United States 1975. He is the author of several books on wellness and cofounder of the Alliance for Transforming the Lives of Children. He lives in Victoria, Australia.
Advertisement