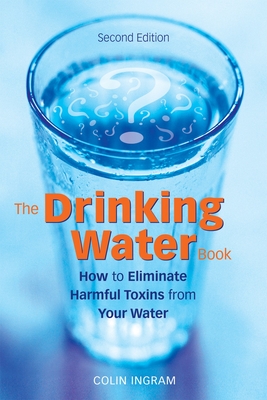 The Drinking Water Book: How to Eliminate Harmful Toxins from Your Water (Paperback)
How to Eliminate Harmful Toxins from Your Water
Celestial Arts, 9781587612572, 185pp.
Publication Date: June 1, 2006
Description
The Drinking Water Book takes a level-headed look at the serious issues surrounding America's drinking water supply.In the completely revised comprehensive guide to making tap and bottled water safer, you'll find unbiased reporting on what's in your water and how to drink safely.Featuring the latest scientific research, Ingram evaluates the different kinds of filters and bottled waters and rates specific products on the market. The Drinking Water Book
. Honestly and thoroughly tackles a subject vital to ongoing environmental, health, and safety concerns
. Shows how to avoid bogus safety tests, scams, and unnecessary expenditures
. Explains the toxins in our water, how to test for them, and how to get rid of them
. Details which toxins aren't regulated by federal and state water standards.
About the Author
COLIN INGRAM has 40 years experience as a scientific writer, researcher, and technical publishing consultant. He has conducted extensive research programs on all aspects of drinking water and has done water purification product evaluation and testing. He lives on the southern Oregon coast.
Advertisement