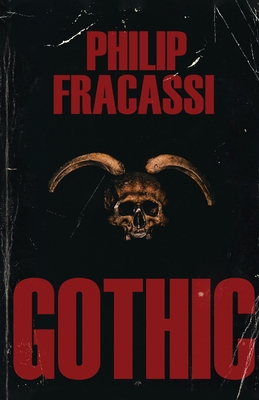 Gothic
Paperback

* Individual store prices may vary.
Description
On his 59th birthday, Tyson Parks-a famous, but struggling, horror writer-receives an antique
desk from his partner, Sarah, in the hopes it will rekindle his creative juices. Perhaps inspire him
to write another best-selling novel and prove his best years aren't behind him.
A continent away, a mysterious woman makes inquiries with her sources around the world,
seeking the whereabouts of a certain artifact her family has been hunting for centuries. With the
help of a New York City private detective, she finally finds what she's been looking for.
It's in the home of Tyson Parks.-
Meanwhile, as Tyson begins to use his new desk, he begins acting... strange. Violent. His writing
more disturbing than anything he's done before. But publishers are paying top dollar, convinced
his new work will be a hit, and Tyson will do whatever it takes to protect his newfound success.
Even if it means the destruction of the ones he loves.
Even if it means his own sanity.
Philip Fracassi is the Bram Stoker-nominated author of the story collections Behold the Void (named "Collection of the Year" from This Is Horror) and Beneath a Pale Sky (named "Collection
of the Year" by Rue Morgue Magazine). His novels include A Child Alone with Strangers, and the upcoming Boys in the Valley. Philip's work has been translated into multiple languages, and his stories have been published in numerous magazines and anthologies, including Best Horror of the Year, Nightmare Magazine, and Black Static. The New York Times calls his work "terrifically scary."
"Not since The Shining has the descent of a writer into madness been so masterfully rendered on the page." - Ross Jeffery, Bram Stoker-nominated author of Tome
"A high creep factor chiller with a sinister edge that had me reading well past my bedtime. Frightening and fun, and deliciously original " - James A Moore, author of the Blood Red trilogy and Cherry Hill.
"Fracassi takes the familiar traps-love, obsession, power-and gives them new teeth. It's dark fun twisted tightly around a story of human frailty...He's doing for the desk what King did for the car." - Jeff Terry, THE JEFF WORD
"Fracassi's page-turning thriller offers unapologetic horror raised to the next level with strong characterization, great pacing, and visceral details that ensure we experience unspeakable dread alongside the book's protagonist. I think I went a little insane while reading it." --Norman Prentiss, author of Haunted Attractions with your Other Father and The Apocalypse-a-Day Desk Calendar
"Stylish, atmospheric, and chilling, GOTHIC is an affectionate ode to the horror greats, and an effective reminder that Philip Fracassi is destined to become one of them. One of my favorite reads of the year so far."- Kealan Patrick Burke, Bram Stoker Award-winning author of Kin and Sour Candy
""GOTHIC is the literary equivalent of the abyss gazing right back at you from the hellish depths of its pages. Don't lean in too close, lest you fall into this nightmarish novel and never find your way out again." - Clay MacLeod Chapman, author of Ghost Eaters
"A diabolical novel Fracassi pens this one with furious, devilish glee. Readers--and writers--of horror fiction will love it." - Ronald Malfi, author of Come with Me and Black Mouth
Cemetery Dance Publications, 9781587678400, 412pp.
Publication Date: February 2, 2023