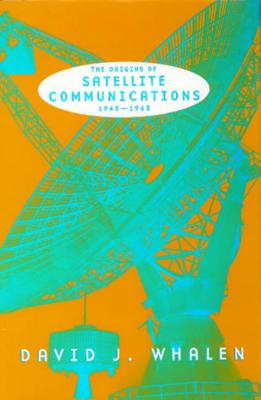 The Origins of Satellite Communications, 1945-1965 (Hardcover)
Smithsonian Institution Scholarly Press, 9781588340221, 238pp.
Publication Date: August 17, 2002
* Individual store prices may vary.
Description
Conventional assumptions hold that U.S. government research and development efforts produced the satellite communications industry. David J. Whalen has looked deeply into the history of the industry and presents remarkable new information to tell a much different story. He finds that most of the satellite technology was privately developed by AT&T and Hughes Aircraft Company, and that the market for satellite communications existed before the government stepped in. In this detailed history of satellite communication's earliest years, Whalen explains that NASA, the White House, and Congress intervened in satellite communications development to show the world that the U.S. was in the space race and that the billions of dollars the U.S. government planned to spend would result in practical applications. He traces many different outcomes of government intervention, such as the marginalization of AT&T, who designed and paid for the first real communication satellite, Telstar 1; the positioning of Hughes as the dominant commercial satellite manufacturer; and the establishment of geosynchronous Earth orbit as the preferred orbit. Had the market been allowed to operate freely, AT&T would have launched their commercial low-earth-orbit telephone satellite in the 1960s. Many previous histories of satellite communications have emphasized government contributions; this version is the first to focus on the industry's contributions.
About the Author
David J. Whalen has been an engineer in the satellite communications industry for almost thirty years. He is currently a consultant and lives in Virginia.
or
Not Currently Available for Direct Purchase