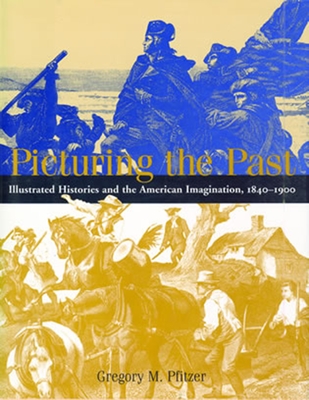 Picturing the Past
Illustrated Histories and the American Imagination, 1840-1900
Hardcover

* Individual store prices may vary.
Description
In the 1840s a revolution began in both book publishing and the presentation of American history. Inexpensive techniques for reproducing visual images in books allowed established artists, who often had no training in history, to present their own patriotic interpretations of historical events. Meanwhile authors -- encouraged by publishers eager to expand into the popular market -- eventually began to write their texts with these images in mind. This symbiotic relationship and the mass-market acceptance of this dramatic and often melodramatic pictorial genre had an enormous effect on the kind and intensity of history that Americans absorbed. Picturing the Past, an illustrated history of these often maligned illustrated history books, offers a detailed look into the visual culture of the past. Pfitzer finds that these books were directed at not only semiliterate immigrants but also middle-class Americans seeking to reaffirm their patriotism. Not surprisingly, many books contained sentimental and even comic misrepresentations of history, but some authors and illustrators also showed real sparks of genius in the way they condensed the past and made it comprehensible. By the 1890s a new breed of professional historian was expressing deep concern about the 'deverbalization' of culture brought on by illustrated histories. Suspicions about the reliability of visual evidence -- including photographs -- called into question the relevancy of visual literacy. By 1900 the heyday of the illustrated history book had ended, and that of the monograph, journal article, and professional paper had begun.
Smithsonian Institution Scholarly Press, 9781588340849, 276pp.
Publication Date: October 17, 2002
About the Author
Gregory M. Pfitzer is the author of Samuel Eliot Morison's Historical World: In Quest of a New Parkman (1991). He is an associate professor of American studies at Skidmore College in New York.
or
Not Currently Available for Direct Purchase