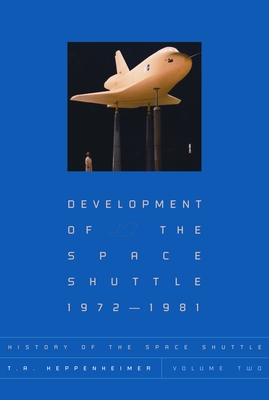 History of the Space Shuttle, Volume Two
Development of the Space Shuttle, 1972-1981
Paperback

* Individual store prices may vary.
Description
Basing his work on virtually untapped NASA archives, T. A. Heppenheimer has produced the second volume of his definitive history of the space shuttle. Volume Two traces the development of the shuttle through a decade of engineering setbacks and breakthroughs, program-management challenges, and political strategizing, culminating in the first launch in April 1981. The focus is on the engineering challenges—propulsion, thermal protection, electronics, onboard systems—and the author covers in depth the alternative vehicles developed by the U.S. Air Force and European countries. The first launch entailed a monumental amount of planning and preparation that Heppenheimer explains in detail.
Praise For History of the Space Shuttle, Volume Two: Development of the Space Shuttle, 1972-1981…
"When future generations review the history of the twentieth century, they may well judge humanity's movement beyond the Earth, with both machines and people, as one of the most significant steps of the age. . . . A central part of this effort is the history of the Space Shuttle, which has now been flying for twenty years. The story of developing this unique vehicle is ably told by T. A. Heppenheimer. . . . This [volume] will be a major addition to the historical literature on the Space Shuttle and provide the foundation for significant follow-on research by other scholars."—Roger D. Launius, Chief Historian, NASA
Smithsonian Books, 9781588342850, 504pp.
Publication Date: July 6, 2010
About the Author
T. A. Heppenheimer is the author of seven books including The Space Shuttle Decision, 1965-1972: History of the Space Shuttle, Volume 1 (Smithsonian Books, 2002) and Countdown: A History of the Space Program (1995). He is a freelance writer and has written cover stories for many magazines, including American Heritage, Popular Science, and Science Digest.
or
Not Currently Available for Direct Purchase