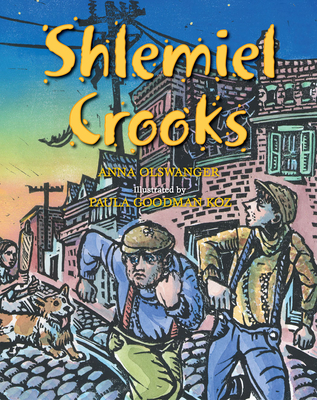 Shlemiel Crooks (Hardcover)
JuneBug Books, 9781588381651, 36pp.
Publication Date: May 1, 2005
Other Editions of This Title:
Paperback (6/1/2009)
* Individual store prices may vary.
Description
"In the middle of the night on a Thursday, two crooks--onions should grow in their navels--drove their horse and wagon to the saloon of Reb Elias Olschwanger, at the corner of 14th and Carr streets in St. Louis. This didn't happen yesterday. It was 1919." So begins Anna Olswanger's imaginative and charming folktale based on the Yiddish community of her grandparents in the early 20th century. In original and engaging storytelling, Shlemiel Crooks brings to life the theft (and recovery) of the community's passover wine, and gives readers of all ages and of whatever religious persuasion a close look at the customs and speech patterns of a significant immigrant group.