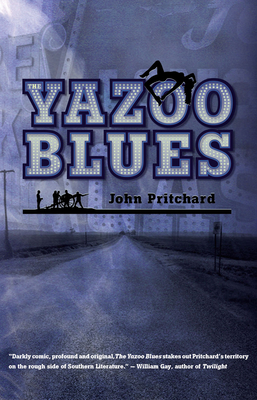 The Yazoo Blues (Hardcover)
NewSouth Books, 9781588382177, 254pp.
Publication Date: August 1, 2008
Description
Junior Ray Loveblood, one of the most outrageous and original personalities to appear in American literature in many years, returns in The Yazoo Blues, the sequel to John Pritchard's Junior Ray. Now semi-retired, Loveblood works as a security guard in one of the floating casinos that have replaced cotton as the cash crop in the Mississippi Delta. In his spare time, Junior Ray has become obsessed with the ill-fated Yazoo Pass expedition by a Union armada up the Mississippi River in 1863. He relates dual stories, both that of a soldier slowly driven mad by the haunting countryside, and of Loveblood's friend Mad Owens, whose search for existential love meets its greatest challenge in the arms of the stripper Money Scatters. Loveblood's conclusions are hilarious, absurd, and at times intensely revealing. Equally profane and profound, the fictional narrator of Pritchard's novel illuminates the complex stew of evolving race relations, failed economies, and corrupt politics that define much of the post-civil rights rural Deep South.
Advertisement