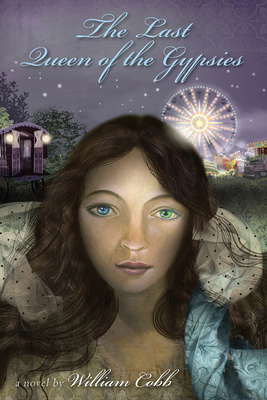 Last Queen of the Gypsies
Hardcover

* Individual store prices may vary.
Description
William Cobb's first novel in nine years is a brilliant, quirky, highly readable story as compelling as it is original. Its main characters journey on parallel quests: Lester Ray, a fourteen-year-old boy who was deserted by his mother when he was a baby and has now escaped his abusive alcoholic father, and Minnie, a woman who was abandoned by her Gypsy family of migrant fruit pickers when she was eleven. The novel interweaves their searches for families they never really knew. It ranges from the Great Depression to the mid-1960s, and from the panhandle of Florida, where much of the novel is set, to New York City during World War II, to the Georgia and Carolina coasts, to Fort Myers and south Florida. Lester Ray finds work with a carnival as he looks for his mother, accompanied by all the odd and strange and wonderful people who make up that world. Minnie moves from the dry sandy heat of central Florida in 1933, to a brothel in Cedar Key, to New York, to the little town of Piper, to the winter camps of the Gypsies near Fort Myers. She is--first as a girl, then as a woman--a person of immense fortitude and strength, as engaging and unforgettable as Scarlett O'Hara.
NewSouth Books, 9781588382429, 318pp.
Publication Date: November 1, 2010