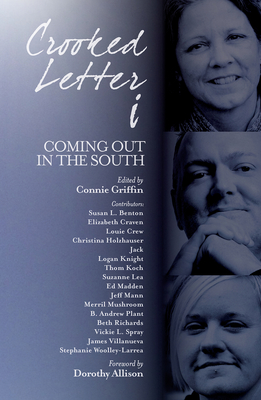 Crooked Letter I (Paperback)
Coming Out in the South
NewSouth Books, 9781588383136, 208pp.
Publication Date: March 1, 2016
* Individual store prices may vary.
Description
Crooked Letter i offers a collection of first-person nonfiction narratives that reflect the distinct 'coming out' experiences of a complex cross-section of gay, lesbian, and transgendered Southerners from all walks of life and at different stages in their lives. There is the Appalachian widower who, following the death of his wife, decides it's time to tell his church community. There is the young man who left his hometown as a girl, returning hesitant but hopeful for his grandmother's love. There is the adolescent girl who refuses to surrender her soul to Jesus because she is not yet certain of her own beliefs. There is the well-mannered Southern gentleman who hopes his blueberries and biscuits will help ease the awkwardness of coming out to his elderly neighbor. There are the ones who survived the frequent bar raids, arrests, and beatings. But, there is also the first kiss, and the first love. The experiences represented here pivot around a central theme -- finally finding language to understand one's identity, and then discovering we were never the only ones. Revealing a vibrant cross-section of Southerners, the writers of these narratives have in common the experience of being Southern and different, but determined against all odds.