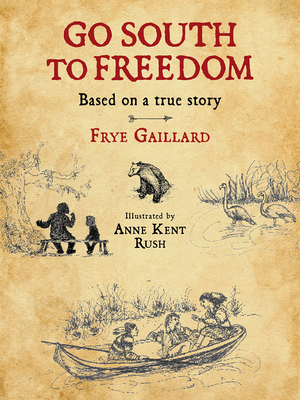 Go South to Freedom (Hardcover)
NewSouth Books, 9781588383167, 72pp.
Publication Date: September 1, 2016
* Individual store prices may vary.
Description
More than twenty years ago, Robert Croshon, an elderly friend of Frye Gaillard's, told him the story of Croshon's ancestor, Gilbert Fields, an African-born slave in Georgia who led his family on a daring flight to freedom. Fields and his family ran away intending to travel north, but clouds obscured the stars and when morning came Fields discovered they had been running south instead. They had no choice but to seek sanctuary with the Seminole Indians of Florida and later a community of free blacks in Mobile. With Croshon's blessing, Gaillard has expanded this oral history into a novel for young readers, weaving the story of Gilbert Fields through the nearly forgotten history of the Seminoles and their alliance with runaway slaves. As Gaillard's narrative makes clear, the Seminole Wars of the 1830s, in which Indians fought side by side with former slaves, represents the largest slave uprising in American history. Gaillard also puts a human face on the story of free blacks before the Civil War and the lives they painfully built for themselves in Mobile. Hauntingly illustrated by artist Anne Kent Rush, Go South to Freedom is a gripping story for readers of any age.