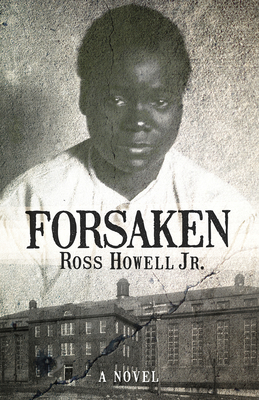 Forsaken
Hardcover

* Individual store prices may vary.
Description
Finalist for the 2017 SIBA Southern Book Prize
In April 1912 in Hampton, Virginia, white eighteen-year-old reporter Charles Mears covers his first murder case, a trial that roiled racial tensions. An uneducated African American girl, Virginia Christian, was tried for killing her white employer. "Virgie" died in the electric chair one day after her seventeenth birthday, the only female juvenile executed in Virginia history. Charlie tells the story of the trial and its aftermath. Woven into his narrative are actual court records, letters, newspaper stories, and personal accounts, reflecting the arc of history in characters large and small, in events local and global. Charlie falls in love with Harriet, a girl orphaned by the murder; meets Virgie's blind attorney George Fields, a former slave; and encounters physician Walter Plecker, a state official who pursues racial purity laws later emulated in Nazi Germany. There is much to admire in the pages of
Forsaken
, especially the vivid sense of time and place, Hampton Roads after the Civil War and Reconstruction. The novel's premise is ambitious, its events striking and tragic, and fiction and nonfiction are deftly blended in this powerful read on the themes of injustice, corruption, and racial conflict set in the poisonous epoch known as Jim Crow.
NewSouth Books, 9781588383174, 320pp.
Publication Date: September 1, 2015
About the Author
ROSS HOWELL JR. earned an MFA in the Writers' Workshop at the University of Iowa, and then pursued a career in marketing and publishing. His fiction has appeared in the Virginia Quarterly Review, Sewanee Review, Gettysburg Review, and other publications. He has also taught essay writing, fiction writing, and literature at Harvard University, Simmons College, the University of Iowa, the University of Virginia, and Elon University. He lives in Greensboro, North Carolina. Forsaken is his first novel.