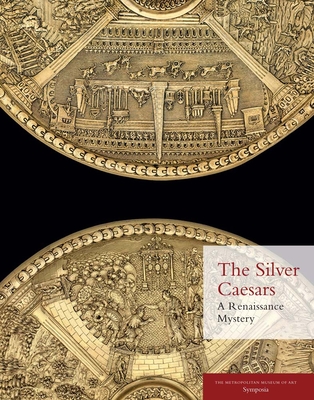 The Silver Caesars
A Renaissance Mystery
Paperback

* Individual store prices may vary.
Description
The twelve silver-gilt cups known as the Aldobrandini Tazze–magnificent examples of 16th-century European goldsmithing in size, design, and quality of execution – feature figures and scenes from Roman historian Suetonius's classic work The Twelve Caesars, all rendered in minute, intricate relief.  Dispersed in the 1860s, the tazze were reunited in 2014 for the first time since the 19th century, each piece newly photographed to highlight the dazzling detail and show the works as they were originally made.  The accompanying essays, written by a team of scholars from around the world, explore the persistent questions that swirl around these unique silver dishes, including where, when, and for whom they were originally made, what they were used for, and why the set was separated and scattered.
 
Praise For The Silver Caesars: A Renaissance Mystery…
"This volume, based on a groundbreaking symposium at the Metropolitan Museum of Art, examines topics ranging from the tazze's representation of the ancient world to their fate in the hands of Nineteenth Century collectors, and presents newly discovered archival material and advanced scientific findings."—Madelia Hickman Ring, Antiques & the Arts Weekly


Metropolitan Museum of Art, 9781588396396, 304pp.
Publication Date: January 16, 2018
About the Author
Julia Siemon is assistant research curator in the Department of European Sculpture and Decorative Arts at The Metropolitan Museum of Art.