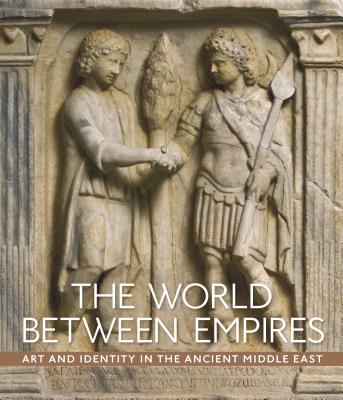 The World between Empires
Art and Identity in the Ancient Middle East
Hardcover

* Individual store prices may vary.
Description
A timely and definitive exploration of the art and culture of the ancient civilizations situated between Rome and the Middle East that presents a new way of understanding the region's influential heritage

This publication examines the art and architecture of regions that served as major trade routes between the Roman and Parthian Empires from 100 B.C. to A.D. 250. The book examines the cultural histories of cities including Petra, Baalbek, Palmyra, Dura-Europos, and Hatra together for the first time, capturing the intricate web of influence that emerged in the Ancient Middle East through the exchange of goods and ideas across the region. Works illustrated and discussed include statues, coins, reliefs, architectural elements and friezes, painted tiles and wall fragments, jewelry, textiles, and more. The World Between Empires is the definitive book on this subject, contextualizing the significance of these works on a local and global scale, including a thoughtful discussion of recent cultural heritage destruction and preservation efforts in the region, particularly in Iraq, Syria, and Yemen, and the role of museums.
Metropolitan Museum of Art, 9781588396839, 332pp.
Publication Date: March 26, 2019
About the Author
Blair Fowlkes-Childs is research associate and Michael Seymour is assistant curator, both in the Department of Ancient Near Eastern Art at The Metropolitan Museum of Art.
 
or
Not Currently Available for Direct Purchase