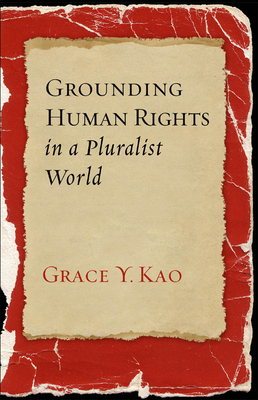 Grounding Human Rights in a Pluralist World (Advancing Human Rights)
Paperback

* Individual store prices may vary.
Description
On December 10, 1948 the General Assembly of the United Nations adopted the Universal Declaration of Human Rights without a single dissenting vote. The document was novel in declaring that every human being, without "distinction of any kind," possesses a set of morally authoritative rights and fundamental freedoms that ought to be socially guaranteed. Today, human rights have arguably become the cross-cultural moral framework and evaluative tool to measure the performance and even legitimacy of domestic regimes. But do human rights have genuine universal validity? Or are human rights simply Western concepts smuggled underneath a cloak of cultural triumphalism? Some suggest that the very idea of human rights must be premised upon a religious or metaphysical ideal--what scholars characterize as a "thick" or "maximalist" approach. Others suggest that we ground our conception of human rights on rational reasons that all can share, independent of any philosophical or religious cast--a "thin" or "minimalist" approach. Grace Y. Kao examines the strengths and weaknesses of these contending interpretations while also exploring, critically, the arguments of political philosopher John Rawls as well as the "capabilities" approach proposed by philosopher Martha Nussbaum. In retrieving insights from a variety of these approaches Kao defends an account of human rights that straddles the minimalist-maximalist divide, one that links human rights to faith in social progress and to a conception of our common humanity and equal moral worth.
Georgetown University Press, 9781589017337, 248pp.
Publication Date: March 1, 2011
About the Author
Grace Y. Kao is an associate professor of ethics at Claremont School of Theology and an associate professor of religion at Claremont Graduate University.