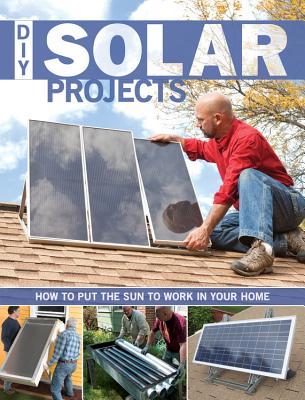 DIY Solar Projects (Paperback)
How to Put the Sun to Work in Your Home
Cool Springs Press, 9781589236035, 160pp.
Publication Date: October 1, 2011
* Individual store prices may vary.
Description
Advances in solar technology have made many DIY-friendly products available to consumers, several of which will be hitting the market for the first time in 2011. These include solar water heaters, solar battery charging stations, solar powered lights, photovoltaic shingles that provide supplementary electricity, solar heat pumps, and solar panel kits that generate primary home electrical service. Among the step-by-step projects is a solar water heating system you can build and install yourself for under $1000; simple thermosyphon solar heat collectors for barns and outbuildings; or "heat grabbers" that you can fabricate for $50 in materials and position below a south-facing window to provide auxiliary winter heat.
About the Author
Eric Smith has worked for many years as a Home Improvement editor. He lives in St. Paul, Minnesota.
Praise For DIY Solar Projects: How to Put the Sun to Work in Your Home…
"In DIY Solar Projects, he demonstrates how solar cookers, hot−water heaters, hot−air collectors and more can be constructed and mounted using ordinary materials. You can start with a small system to power a cellphone, and work up to off−grid systems for small cabins. Clear, step−by−step instructions, a glossary and informative photographs are helpful. If you're curious about undertaking solar projects, this book is an excellent resource." -The Plain Dealer (Cleveland, OH)