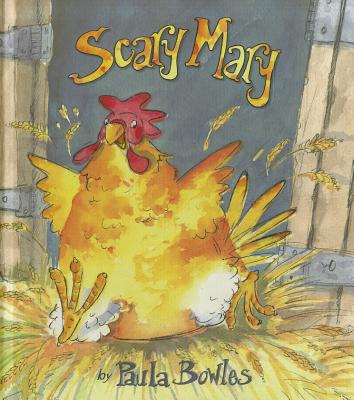 Scary Mary (Hardcover)
Tiger Tales., 9781589251106, 24pp.
Publication Date: March 6, 2012
* Individual store prices may vary.
Description
Meet Scary Mary. In the barnyard, she rules the roost. If the other animals come near, she chases them away! She keeps all the sunflower seeds to herself and builds a fort to keep the others out. Mary even practices making scary faces! Until one day she is alone. She clucks by herself, plays games by herself, and eats dinner by herself. Soon, Mary realizes that being scary is lonely... Paula Bowles in her picture book debut uses humor and style to deliver a gentle lesion in bullying and the importance of friendship.
About the Author
Paula Bowles grew up in Hertfordshire, UK, with a house full of animals, and always loved drawing, reading and using her imagination. Paula loves getting out of the city for long walks and cycle trips in the fresh air, snuggling indoors with a good book, discovering new music, and dancing the Lindy hop.