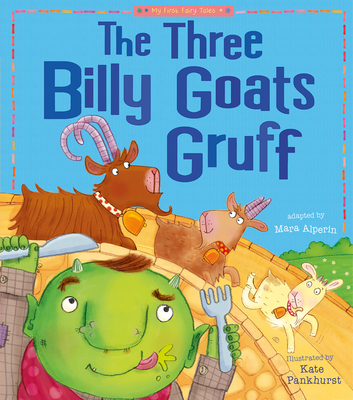 The Three Billy Goats Gruff (My First Fairy Tales)
Paperback

* Individual store prices may vary.
Description
Three billy goat brothers; Baby Gruff, Middle Gruff, and Big Gruff decide to head to the meadow where the sweetest grass is. They need to cross the bridge to the meadow, but a slobbering troll blocks their path. The brothers are no fools, but how do you trick a troll?
Tiger Tales, 9781589254596, 32pp.
Publication Date: March 3, 2015
About the Author
Edited by Tiger Tales. Tiger Tales publishes imaginative picture, board, novelty, chapter, and nonfiction books for children of all ages. Whether the story is funny, whimsical, informative, or teaches a gentle lesson, Tiger Tales books are designed to entertain, educate, and engage young readers.