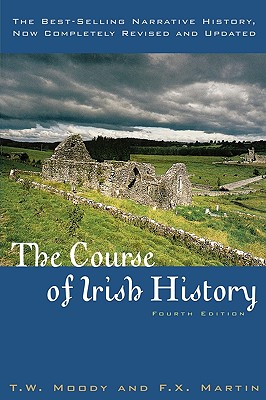 The Course of Irish History (Paperback)
Roberts Rinehart Publishers, 9781589790025, 544pp.
Publication Date: December 21, 2001
* Individual store prices may vary.
Description
Agreement and the withdrawal of British troops from regular patrols in Northern Ireland, this new edition of a perennial bestseller narrates and interprets Irish history as a whole. Designed and written to be popular and authoritative, critical and balanced, it has been the core text in both Irish and American universities for three decades. It has also proven to be an extremely popular book for casual readers with an interest in history and Irish affairs and is considered the definitive history among the Irish themselves. Chapters are grouped together by century or by general time period, ranging from prehistoric Ireland to the present, and each has been written by an English or Irish historian specializing in that area. This edition of the book has been revised and enlarged and is illustrated throughout with line drawings, black and white, and color photographs. It is an essential text for anyone interested in the history of Ireland.
About the Author
The late T.W. Moody (1907 - 1984) was, for many years, professor of modern history at Trinity College, Dublin. F.X. Martin (1923 - 2000) was Emeritus Professor of Medieval History, University College, Dublin.
or
Not Currently Available for Direct Purchase