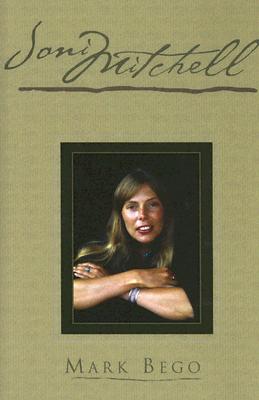 Joni Mitchell (Hardcover)
Taylor Trade Publishing, 9781589791343, 366pp.
Publication Date: May 26, 2005
* Individual store prices may vary.
or
Not Currently Available for Direct Purchase
Description
In February of 1996, Joni Mitchell was honored by the Grammy Awards in two separate categories, which represent the two sides of her creativity. As an accomplished painter, her self portrait on the cover of her "Turbulent Indigo" album won her the trophy as "Best Album Cover Artist," and the music contained on the LP won the "Best Pop Performance, Female." Only months later it was her personal life that was in the headlines as news that the daughter she had given up for adoption as a teenager, had been seeking her birth mother. With all of this creative and personal activity in her life, Joni is officially back in the spotlight, and the time has come for a hard cover biography on this fascinating star. Including revealing information from exclusive new interviews, rare TV interviews, and several inside sources-Joni's friends, rivals and contemporaries-this book will fully examine this beloved performer from every angle, public and private. Mark Bego will also recount his own 1990s personal interview with the elusive Joni Mitchell herself. The book will include an examination of: -Joni's sudden role as a mother, in her 50's, as her daughter Kileen successfully finds her after over 30 years -The truth about her rumored love affairs with Crosby, Stills, Nash AND Young -Her relationships with James Taylor, Bonnie Raitt, Linda Ronstadt, Bob Dylan, Peter Gabriel, Judy Collins, and Georgia O'Keefe -Joni's rich catalog of music, and her place in rock & roll history.
About the Author
Mark Bego is the author of over 40 best-selling books on rock and roll and show business, including two New York Times Best Sellers, a Los Angeles Times Best Seller, and a Chicago Tribune Best Seller, three million-sellers, and two half-million selling titles. With over 10 million books in print, he is acknowledged as the best-selling biographer in the rock and pop music field. His biographies have included Madonna (0815410514), Cher: If You Believe (0815411537) and Bette Midler (081541232).
Advertisement