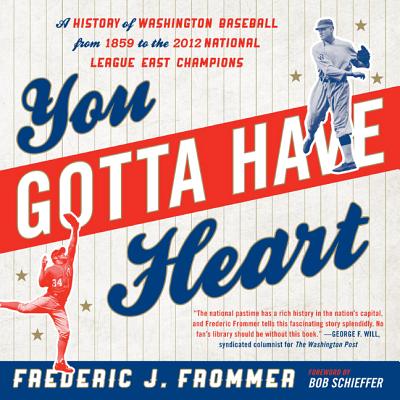 You Gotta Have Heart (Paperback)
A History of Washington Baseball from 1859 to the 2012 National League East Champions
Taylor Trade Publishing, 9781589798434, 249pp.
Publication Date: July 29, 2013
* Individual store prices may vary.
Description
"First in War, First in Peace . . . and Last in the American League." Expressions such as this characterized the legend and lore of baseball in the nation's capital, from the pioneering Washington Nationals of 1859 to the Washington Senators, whose ignominious departure in 1971 left Washingtonians bereft of the national pastime for thirty-three years. This reflective book gives the complete history of the game in the D.C. area, including the 1924 World Series championship team and the Homestead Grays, the perennial Negro League pennant winners from the late 1930s to the mid-1940s who consistently outplayed the Senators. New chapters describe the present-day Nationals, who, in 2012, won the National League East led by the arms of Gio Gonzalez and Stephen Strasburg and the bats of Ryan Zimmerman, Adam LaRoche and rookie Bryce Harper. The book is filled with the voices of current and former players, along with presidents, senators, and political commentators who call the team their own.
About the Author
Frederic J. Frommer is an AP writer and the author of The Washington Baseball Fan's Little Book of Wisdom and co-author of Red Sox vs. Yankees: The Great Rivalry and Growing Up Baseball. He lives in Washington with his wife and two sons.
or
Not Currently Available for Direct Purchase