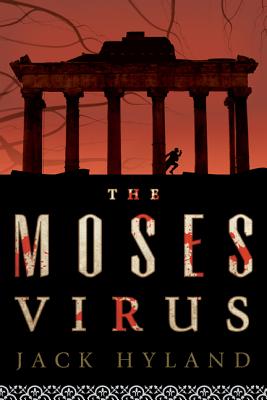 The Moses Virus (Hardcover)
Taylor Trade Publishing, 9781589799080, 252pp.
Publication Date: January 17, 2014
* Individual store prices may vary.
or
Not Currently Available for Direct Purchase
Description
Modern-day Rome: Two American archaeologists suddenly die in an underground passageway in the Roman Forum leading to the buried rooms of Emperor Nero's Golden Palace. The Italian authorities conclude the deaths were caused by a devastating and highly contagious virus. Tom Stewart, an NYU forensic archaeologist who was present when the deaths occurred, becomes entangled in the race to find the supply of the virus--a race involving many powerful players desperately seeking the deadly contagion. Stewart must find and destroy the virus before others harness its sinister power. The Vatican, foreign groups, the world's largest genetic seed manufacturer--all have their reasons, and none will stop until they succeed, no matter the cost or risk to millions of people if the virus escapes and causes a pandemic.
About the Author
Jack Hyland is a founding partner of Media Advisory Partners. In addition to his career in investment banking, he has served on the board of not-for-profit institutions, including his role as Chairman Emeritus of the American Academy in Rome. Presently, he is the co-chairman of Teachers College at Columbia University, trustee and treasurer of the College Art Association, and vice-president and trustee of the Clark Art Institute. He is the author of a number of travel articles syndicated by Hearst and the New York Times, as well as a biography, Evangelism's First Modern Media Star: The Life of Reverend Bill Stidger, which Brendan Gill (author of Here at The New Yorker) proclaimed "an excellent piece of work . . . a remarkable accomplishment."
Advertisement