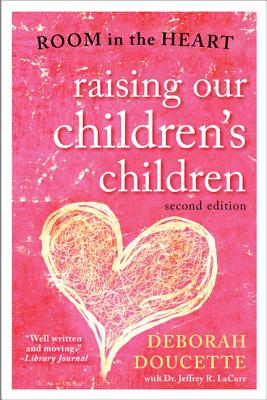 Raising Our Children's Children
Room in the Heart
Paperback

* Individual store prices may vary.
Description
Based on Deborah Doucette's personal experience raising a grandchild, this book examines the myriad factors involved in kinship care, specifically when grandparents begin to raise their grandchildren. Filled with true stories from people who have raised their children's children, and including advice from Dr. Jeffrey R. LaCure throughout, this family-focused book looks at this fairly common relationship from all sides. Now in its second edition, Raising Our Children's Children has been updated to include recent social developments, such as the trend toward multigenerational family living where children, their parents, and their grandparents all live under one roof.
Taylor Trade Publishing, 9781589799264, 344pp.
Publication Date: July 5, 2014
About the Author
Deborah Doucette began her writing career as a freelance journalist, subsequently becoming involved in the issue of grandparents raising grandchildren, providing support groups, and working with the Massachusetts Department of Elder Affairs. In addition to Raising Our Children's Children, she is the author of a novel, The Forgotten Roses, a blogger for the Huffington Post, and an artist and mother of four. She lives in a small town west of Boston with her red standard poodle, Fiamma (Italian for flame), surrounded by her art and enjoying the comings and goings of her twin grandchildren. She is currently working on a new novel. Her blog can be found at www.huffingtonpost.com/deborah-doucette, and her website is www.deborahdoucette.weebly.com. Dr. Jeff LaCure, PsyD, MSW, LICSW, is a psychologist and social worker who has been a powerful and influential voice in the world of adoption, foster care and child welfare for more than twenty-five years. He is the author of Adopted Like Me, Remembering: Reflections of Growing Up Adopted, and Hormones, Hair Elastics and a Helmet, available on his website www.drjefflacure.com. Dr. LaCure is on the undergraduate and graduate psychology faculty for Cambridge College and the undergraduate psychology faculty for Lasell College. Dr. LaCure is presently completing his most recent book, Answers to the Questions All Adoptive Parents Have. Dr. LaCure currently has clinical offices in Grafton, Webster and Andover, Massachusetts.