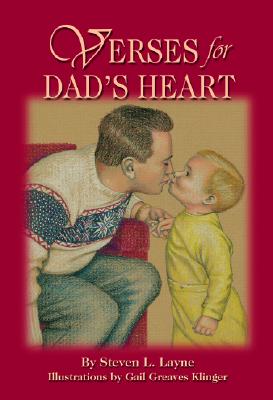 Verses for Dad's Heart (Hardcover)
Pelican Publishing Company, 9781589801455, 40pp.
Publication Date: February 1, 2004
* Individual store prices may vary.
Description
Show appreciation for your father with this book of poetry honoring dads. With stubborn love and sage advice,
fathers provide a special guidance that is essential whether we are two, twelve, or twenty years old. These heartfelt poems acknowledge the fears and insecurities all children have and the ability of dads to make things better.
Written from a child 1/2s viewpoint, the lighthearted poems at the beginning contrast with the poems found later in the book as they begin to address the conflicts children encounter while growing older. Layne addresses the struggle for independence in the poems 'Thinking About It Now' and 'The Inquisition, ' in which he shows how children come to realize that dads give advice and question their children's actions out of love. In the poem 'Remember, ' he also reveals how dads are needed for support when children are affected by death for the first time.
In Verses for Dad's Heart, Steven L. Layne and Gail Greaves Klinger create a seamless blend of verse and illustration that is both accomplished and inspirational, addressing important social issues through language and drawings. The pictures of diverse families cross the boundaries of race to show that in every family there is a dad to appreciate. These verses and illustrations work together beautifully to honor the heroes closest to home--our dads.
or
Not Currently Available for Direct Purchase