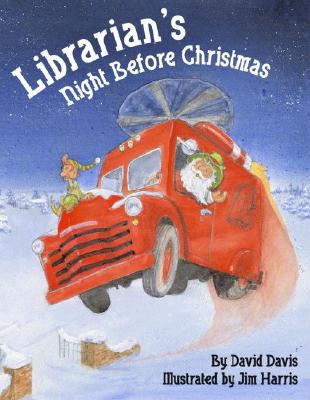 Librarian's Night Before Christmas (Hardcover)
Pelican Publishing Company, 9781589803367, 32pp.
Publication Date: February 1, 2007
* Individual store prices may vary.
Description
"Santa is appropriately jolly and the elves, exuberant. A library cat and mouse contribute to the antics."--School Library Journal
"This volume will definitely find a place in the hearts of librarians and library lovers."
--Review of Texas Books
Due to low staffing, a librarian must spend her Christmas Eve stacking the shelves at a library in desperate need of renovations. After the strain of a long night that has left her feeling "like Bob Cratchit in A Christmas Carol," she is pleasantly surprised to see Santa and his elves coming to her rescue in a red bookmobile. Santa helps out by signing Newbery winners and starred Caldecotts and then reads to the children. His elves, eager to help, stock the library shelves with Hawthorne, Steinbeck, Millay, and Hemingway and then replace the rugs, fix leaks, and organize gifts according to the Dewey decimal system. After paying overdue library fines, Santa tells everyone, "Do one more good deed. Have a real merry Christmas--teach someone to read "