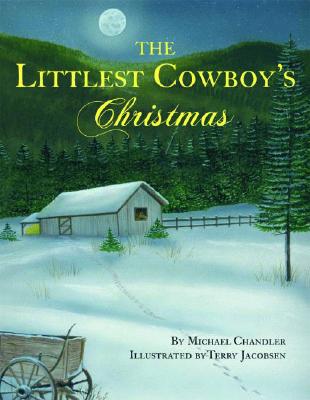 The Littlest Cowboy's Christmas [With CD] (Hardcover)
Pelican Publishing Company, 9781589803817, 32pp.
Publication Date: December 1, 2006
Description
A never-before-told story about superstar John Denver
"A children's book . . . written to capture one moment. A Christmas moment."
-Pete Fowler, Glenwood Springs (CO) Post Independent
Author Michael Chandler and his young son, Preston, spent many winter afternoons working a snowplow through the drifts of Colorado snow near their Little Woody Creek horse ranch. Sometimes they made paths for cars, for people, or for cattle, and sometimes they just made paths for fun. One day they decided to clear a road that led to a snowbound home. The owner, a rugged cowboy named Joe Henry, asked if someone had hired them. When they said no, the cowboy smiled, and they all became fast friends. A few weeks later, Joe Henry--a one-time miner, hockey player, and sailor who now wrote cowboy poetry--invited them to his Christmas Eve celebration.
The party was held in Joe's barn in honor of his horse, Lefty, who was to enjoy his annual Christmas carrot and oats pie. Another man and his son had also been invited. What occurred that magical evening was to be the most memorable Christmas Eve in Michael Chandler's life . . . an evening of live acoustic music in the Rocky Mountains with John Denver
The three men, two boys, and one horse enjoyed each other's company with stories, song, food, laughter, and peaceful silence. John Denver, known to the author's son only as a "guitar playing fella," completed the evening with a peaceful rendition of "Silent Night." His version of the song is included as a CD in The Littlest Cowboy's Christmas. This heartwarming true story evokes the special spirit of Christmas and is a celebration of the simple pleasures of good music and good friends. John Denver fans will especially appreciate this glimpse at his life "offstage," when he was simply a "guitar fella."
Advertisement