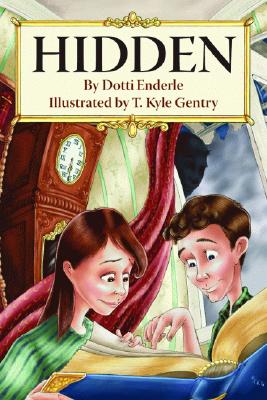 Hidden (Paperback)
Pelican Publishing Company, 9781589804814, 102pp.
Publication Date: August 29, 2007
* Individual store prices may vary.
or
Not Currently Available for Direct Purchase
Description
"This inventive mystery . . .with illustrations cleverly framed as if found in an old album . . . makes a mysterious vacation treat."-Family Forum Magazine
"Dotti Enderle taps into the problems of multi-generational relationships.'"
-Review of Texas Books
Twelve-year-old Fiona is not looking forward to traveling to California with her parents to clean out her recently deceased grandmother's house. But when she finds a secret love letter from her grandfather to her grandmother containing mysterious symbols, she's suddenly keen on exploring every nook and cranny of the abandoned house.
Solving the mystery requires Fiona to learn more about both astronomy and mythology as she discovers the secrets behind two murders and a kidnapping, encounters a ghost, and eventually finds buried treasure. As she explores her grandmother's house for clues, Fiona also learns more about her grandmother and mother than she ever imagined and realizes that solving the mysteries of the past is a hidden treasure in itself.
Advertisement