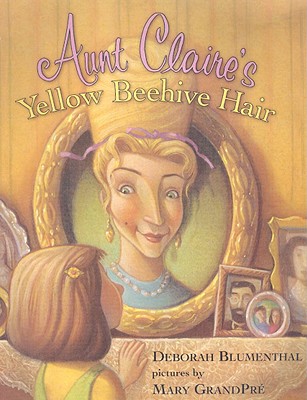 Aunt Claire's Yellow Beehive Hair (Hardcover)
Pelican Publishing Company, 9781589804913, 32pp.
Publication Date: August 14, 2007
* Individual store prices may vary.
Description
"What a treat it is to become acquainted with her family's cast of characters "
--Review of Texas Books
"Warmth, humor, and fond remembrance waft through this beautifully worded and evocatively illustrated exploration of a young girl's family tree."
--justonemorebook.com
One rainy day, Annie asks her grandmother about their family's history. Grandma Marilyn, who knows just how to tell a story, takes Annie on a genealogical adventure. When she shows Annie her old, dusty photographs, every aunt and uncle seems to come to life. Fascinated by the stories of her relatives, Annie decides to bring them all together in one album of family history.
With powerfully touching prose, this delightful story takes readers on a nostalgic journey that will leave them reminiscing about their own families. Fun and quirky drawings bring past relatives out of their frames as Annie's imagination brings them to life. Although each family member is unique, the love she finds for her ancestors is universal. Her story will inspire children to seek out stories from their past and create a memory album for their own family.