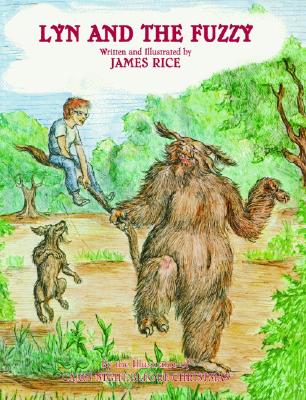 Lyn and the Fuzzy (Hardcover)
Pelican Publishing Company, 9781589805088, 40pp.
Publication Date: October 1, 2007
* Individual store prices may vary.
Description
Lyn is just a regular boy. He lives a regular life with a regular dog, regular friends, and a regular family. One day, while trying to fight off the boredom of his ho-hum life, Lyn stumbles across a strange pet shop filled with all sorts of unusual creatures. However, all he can afford is a mysterious "fuzzy seed." The shopkeeper instructs Lyn to "sprinkle lightly with love, add a portion of trust, and wrap it all in a dream, then plant it deep while the sun is high and warm."
Lyn does as he's told, and his seed soon sprouts a downy flower that grows into a giant, furry beast The friendly creature becomes the boy's best friend. Fuzzy is his name, and he makes even ordinary games amazing However, with the coming of the cold winds, Lyn must face a hard lesson.
From the mind of prolific author and illustrator James Rice comes a touching tale about the fleeting days of a childhood summer and the power of a dream. Rice's characteristic style permeates the drawings, capturing the simple charm of the South. Vibrant animals and luscious plants accompany a richly imaginative text, providing a book to be read again and again.