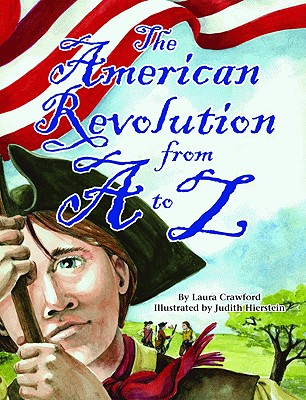 The American Revolution from A to Z (Hardcover)
Pelican Publishing Company, 9781589805156, 32pp.
Publication Date: September 8, 2009
* Individual store prices may vary.
Description
From Lexington's famous shot heard around the world to the bravery of Lydia Darragh, who spied on British soldiers in her home, The American Revolution from A to Z brings the six-year struggle for independence to life with beautiful illustrations on every page. V's Valley Forge is about the cold winter that Washington's hungry soldiers spent there without shoes. E's England relates the legendary Stamp Act that forced colonists to pay taxes on paper products, including newspapers and playing cards.
Readers are told about Deborah Samson, who disguised herself as a man and joined the army to fight for a new country. Old Glory stands for the American flag, which had thirteen red and white stripes to represent each of the original colonies. Each letter of the alphabet is accompanied by a paragraph about the revolution and contains interesting facts that will educate readers of all ages.