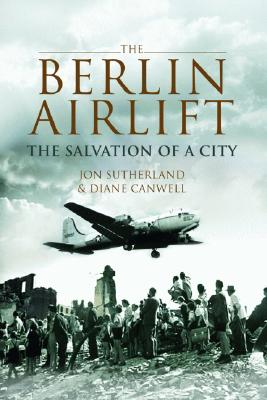 The Berlin Airlift: The Salvation of a City (Hardcover)
The Salvation of a City
Pelican Publishing Company, 9781589805507, 215pp.
Publication Date: February 1, 2008
* Individual store prices may vary.
or
Not Currently Available for Direct Purchase
Description
"Sutherland and Canwell do an excellent job in telling intricacies and maneuverings of such massive operation. . . . If you have an interest in amazing, real life adventures get a copy of The Berlin Airlift."
-Jerry Turner, Mexia Daily News
At the end of World War II, the Americans and their allies divided Berlin, the capital of Germany, into four sectors, with the Russians taking one of the sectors. The problem was that the Western (American) sector of Berlin was surrounded by the Russian sector of Germany, which was also divided.
In June of 1948, Joseph Stalin stopped all road and rail traffic coming into and out of the Allied Sector of Berlin. He simultaneously cut off all electricity to the city, leaving only a twenty-mile-wide sector of air corridors and one way to get supplies to desperate, starving people.
The United States, using the only method they could, led Allies to mobilize an unprecedented airlift of thousands of tons of supplies each day. By September 1948, the airlift was transporting food, coal, medical supplies, and other necessities into West Berlin as aid for the residents. At the same time, Russian military threatened to strike down any aircraft caught flying outside of the corridor. Finally, by April of 1949, Russia announced their intent to end the blockade, and in August of the same year, the United States airlift operation was terminated.
With an unparalleled attention to detail, Jon Sutherland and Diane Canwell, relay the intricacies and maneuverings of the Berlin airlift. This amazing true story is set against the backdrop of 1948 Germany, the post-World War II world, and the beginning of the Cold War.
Advertisement