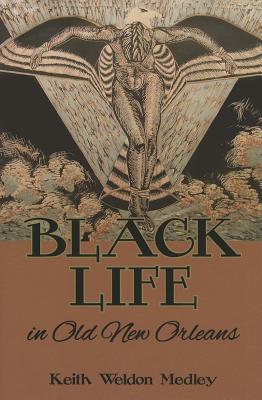 Black Life in Old New Orleans (Hardcover)
Pelican Publishing Company, 9781589805644, 288pp.
Publication Date: September 16, 2014
* Individual store prices may vary.
Description
People of African descent have shaped New Orleans from its earliest days into the vibrant city it is today. From the slaves and indentured servants who drained the swamps, erected the buildings, constructed the levees, and dug the canals to the Freedom Riders who fought for racial equality in a segregated South, New Orleans' history and black history in America are intricately connected.
Historian Keith Weldon Medley recounts the rich history of African and African-American cultural influence on one of America's most-beloved cities. This in-depth account is one of personal significance for the author, who was raised in New Orleans' Faubourg Marigny and whose family history is tied to the area. Through fifteen self-contained chapters, Medley takes a chronological and focused look at some of New Orleans' most prominent people and places.
Rife with detailed histories of Faubourg Trem 1/2, Congo Square, and many other pivotal locations, Medley's subjects include the Mardi Gras Indians, the Zulu Parade, and Louis Armstrong and his upbringing in black Storyville. Tales of many other prominent New Orleanians also fill the pages, such as educator and civic leader Fannie C. Williams, founder of the People's Defense League Ernest Wright, and civil rights attorney A.P. Tureaud.