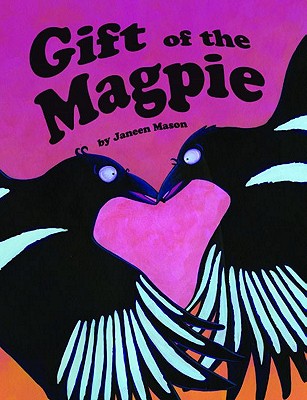 Gift of the Magpie (Hardcover)
Pelican Publishing Company, 9781589808614, 32pp.
Publication Date: November 29, 2010
* Individual store prices may vary.
Description
"Once again, Janeen Mason's exuberant design and color sense dazzles the eye."
-Henry Cole, author and illustrator, A Nest for Celeste
"An unusual tale of love, acceptance, and . . . shoes. The bright, colorful illustrations perfectly complement this story that will take hold of your heart and then take flight."
-Donna Gephart, author, Olivia Bean, Trivia Queen, and winner of the 2009 Sid Fleischman Humor Award
"Janeen Mason hits new heights with her heartwarming tale of true love and a very amusing shoe obsession."
-Marilyn Bauer, Scripps Treasure Coast Newspapers
When Max falls in love with Regina-a magpie with a fetish for shoes-he thinks of the many ways to make her smile. The two spend the summer together, searching for food and footwear, while laughing until their feathers shake.
From cowboy boots to penny loafers and pearly pumps, Max hopes to find the perfect shoe for building a nest. But after he surprises Regina with an old sneaker, she takes flight. Brokenhearted, he joins a new flock, and Regina wonders if he will return. Will these two lonely love birds ever reunite?
Janeen Mason's vibrant illustrations, set to warm backgrounds of blushing pinks and reds, are the perfect complement to this sweet love story.
or
Not Currently Available for Direct Purchase