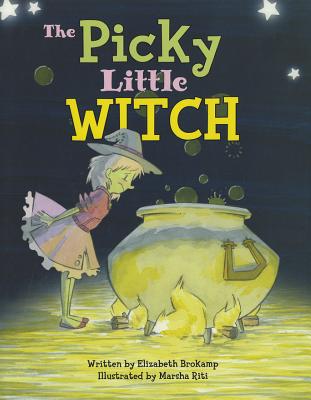 The Picky Little Witch (Hardcover)
Pelican Publishing Company, 9781589808829, 32pp.
Publication Date: July 7, 2011
* Individual store prices may vary.
Description
Mama Witch stirs up a cauldron of special Halloween soup for her Picky Little Witch. From a pinch of snail and salted rock to goblin tears and shower of soil, she tosses in an assortment of ingredients in an attempt to please her Picky Little Witch. After much coaxing, the tyke takes a bite and realizes that it isn't so bad.
When the two fly off for trick or treating, Picky Little Witch immediately sets her sights on such sweets as licorice snakes, coconut cakes, and caramel dandy. After much resisting, Mama Witch finally nibbles on a piece of candy and discovers that it is really quite delicious
Complete with a recipe for Halloween Soup and humorous illustrations, this fun read addresses the subject of picky eating. Parents and children alike will enjoy this treat.
or
Not Currently Available for Direct Purchase