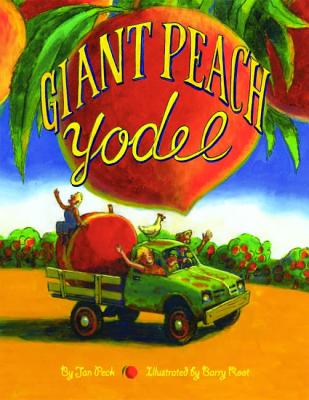 Giant Peach Yodel (Hardcover)
Pelican Publishing Company, 9781589809802, 32pp.
Publication Date: April 20, 2012
Description
"Fresh as summer and crisp as cobbler, this tall tale about a giant peach (no, not that one) will have the young 'uns grinning like a possum eating peach pits."
-Jeanette Larson, author, Hummingbirds: Facts and Folklore from the Americas
This fun tale follows Tall Papa Tom, Pretty Mama May, Sweet Sister Isabelle, Little Buddy Earl, and other friends, as they make their way to the Peach Pickin' Festival. Each time they pass a field, Little Buddy Earl yodels and watches as a crop grows gigantic. His singing skills soon come in handy when he turns a tiny peach into a great big fruit. But how will they ever pick that giant, juicy peach for the Festival?
A fresh twist on a Russian folktale, Giant Peach Yodel underscores the importance of teamwork, while proving that sometimes the smallest person can be the biggest help. The book also includes a recipe for Little Buddy Earl's Peach Cobbler.
Advertisement