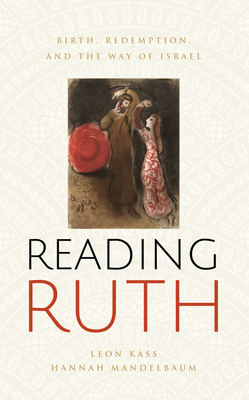 Reading Ruth
Birth, Redemption, and the Way of Israel
Paperback

* Individual store prices may vary.
Description
"Through a close reading of the Book of Ruth, Leon Kass and Hannah Mandelbaum transform how we see the story and how we see ourselves. A marvelous gem of a book."--Russ Roberts A thoughtful and thought-provoking book.--Booklist Through close reading and responsive commentary, Reading Ruth: Birth, Redemption, and the Way of Israel vivifies this much-loved biblical text, enabling readers to imagine how a widowed woman from an alien nation becomes the ancestress of the greatest Israelite king. As the authors (granddaughter and grandfather) also show, the Book of Ruth is about much more than the Cinderella-like rise of a woman from misery to glory. Ruth's story sheds light on certain enduring questions of human life, and on the Hebrew Bible's answers to those questions: the meaning of national membership and identity; the nature and limits of female friendship, marital love, and familial obligations; the importance of attachment to the land; and, especially, the redemptive powers for human life of childbirth, loving-kindness, and loyal devotion.
Paul Dry Books, 9781589881587, 125pp.
Publication Date: April 6, 2021