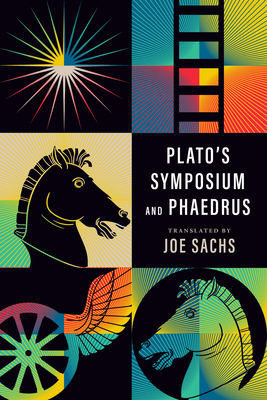 Plato's Symposium and Phaedrus
Paperback

* Individual store prices may vary.
Paul Dry Books, 9781589881778, 275pp.
Publication Date: June 27, 2023
About the Author
Plato was a Greek philosopher born in Athensduring the Classical period in Ancient Greece. He was a student ofSocrates and taught Aristotle. He founded the Academy, the most influentialschool of the ancient world. The Republic is his best-known work. Joe Sachs, a renowned philosophy professor, taught for thirty years in the Great Booksprogram at St. John's College in Annapolis, Maryland. He has translated Homer's Iliad (Paul Dry Books, 2018) and Odyssey (Paul Dry Books, 2014); Aristotle's Physics, Metaphysics, On the Souland On Memory and Recollection, Nicomachean Ethics, and Poetics; and Plato'sTheaetetus, Republic, and Socrates and the Sophists. He lives in Annapolis.