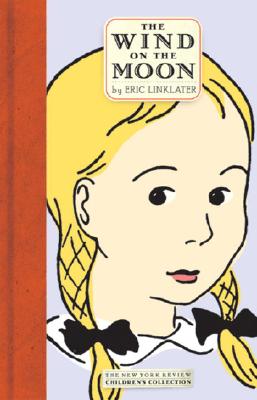 The Wind on the Moon (Hardcover)
New York Review of Books, 9781590171004, 376pp.
Publication Date: June 30, 2004
* Individual store prices may vary.
or
Not Currently Available for Direct Purchase
Description
Winner of the Carnegie Medal In the English village of Midmeddlecum, Major Palfrey asks his two daughters to behave themselves while he is off at war. Sighs Dinah, "I think that we are quite likely to be bad, however hard we try not to be," and her sister Dorinda adds helpfully, "Very often, when we think we are behaving well, some grown-up person says we are really quite bad. It's difficult to tell which is which." Sure enough, the mischievous sisters soon convince a judge that minds must be changed as often as socks, stage an escape from the local zoo (thanks to a witch's potion which turns them into kangaroos), and--in the company of a golden puma and silver falcon--set off to rescue their father from the tyrant of Bombardy. A tale of hilarity and great adventure, The Wind on the Moon is also a work of high seriousness; after all, "life without freedom," as the valiant puma makes clear, "is a poor, poor thing.
About the Author
Eric Linklater (1899-1974) wrote scores of novels for adults and children. He also was a journalist in India, commander of a wartime fortress in the Orkney Islands, and rector of Aberdeen University. Nicolas Bentley (1907-1978) drew the pictures for the first edition of T.S. Eliot's Old Possum's Book of Practical Cats.
Praise For The Wind on the Moon…
"Hand it to your youngest and he will undoubtedly be highly entertained by the saga of Dinah and Dorinda and their misdeeds; give it to your best friend and he will be entertained by the delicate satire on every page."
— The Boston Globe

"A wildly eccentric adventure of two sisters who set out on a complicated mission to rescue their father from prison in an enemy country. With a motley crew of characters, including not only the obligatory governess but also a splendid dancing master, this is a gloriously unpredictable tale of escalating bad behavior, magical transformations, slapstick humor, sophisticated satire and, throughout, a war-time preoccupation with food, involving irresistibly detailed lists."
— The Guardian

"Eric Linklater's The Wind on the Moon (1944), winner of the Carnegie Award, is a wildly inventive fantasy that just begs to be read aloud."
— The Horn Book
Advertisement