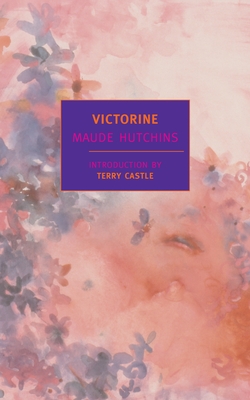 Victorine (Paperback)
New York Review of Books, 9781590172704, 191pp.
Publication Date: July 1, 2008
* Individual store prices may vary.
or
Not Currently Available for Direct Purchase
Description
Victorine is thirteen, and she can't get the unwanted surprise of her newly sexual body, in all its polymorphous and perverse insistence, out of her mind: it is a trap lying in wait for her at every turn (and nowhere, for some reason, more than in church). Meanwhile, Victorine's older brother Costello is struggling to hold his own against the overbearing, mean-spirited, utterly ghastly Hector L'Hommedieu, a paterfamilias who collects and discards mistresses with scheming abandon even as Allison, his wife, drifts through life in a narcotic daze. And Maude Hutchins's Victorine? It's a sly, shocking, one-of-a-kind novel that explores sex and society with wayward and unabashedly weird inspiration, a drive-by snapshot of the great abject American family in its suburban haunts by a literary maverick whose work looks forward to--and sometimes outstrips--David Lynch's Blue Velvet and the contemporary paintings of Lisa Yuskavage and John Currin.
About the Author
Maude Phelps McVeigh Hutchins (1899--1991) was born in Long Island, New York. She received a B.F.A from the Yale School of Fine Arts in 1926. In 1921 she married Robert Maynard Hutchins, the youngest president of the University of Chicago, and had three children. She was the author of several books, including Blood on the Dove, Love Is Pie, Honey on the Moon, and A Diary of Love, and co-wrote and illustrated Diagrammatics with Mortimer Adler. After she divorced Robert in 1948, Maude moved to Southport, Connecticut. She died on March 28, 1991, in Fairfield, Connecticut. Terry Castle, essayist and scholar, teaches at Stanford University and is the author of several books of literary criticism. She recently edited The Literature of Lesbianism: A Historical Anthology from Ariosto to Stonewall. Her essays appear regularly in the Atlantic, the New Republic, and the London Review of Books.
Praise For Victorine…
"If a Colette were possible in this country, that is presumably what Maude Hutchins would like to be. The sensuous is her window on the world; sexuality is the sea for all her voyages..." -New York Times

"Maude Hutchins writes like a lascivious I. Compton-Burnett." —Time

"The novels of Hutchins [are] witty and intelligent." -Studies in the 20th Century

"Victorine..established her reputation as a richly ironical imagist." -Time

"Maude Hutchins has a forcefully genuine talent...Like Iris Murdoch, she is among the most imaginatively creative women writing in English." -Terry Southern, New York Times
Advertisement