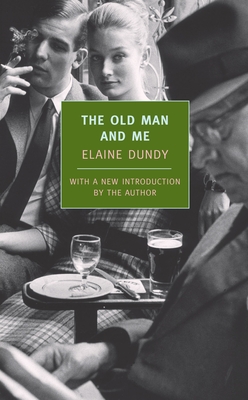 The Old Man and Me (Paperback)
NYRB Classics, 9781590173176, 248pp.
Publication Date: June 16, 2009
* Individual store prices may vary.
July 2009 Indie Next List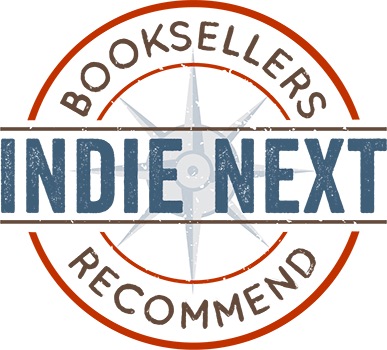 "American antihero Honey Flood (hint, not her real name) is on a quest for money, love and revenge in '60s London. A witty romp that explores the British/American cultural divide and the human passions that bridge national boundaries."
— Ilene Traiger, Books on the Common, Ridgefield, CT
View the List
Description
A sly, funny novel about an American girl trying to make it in 1960s London–and discovering that she's in over head. 

In The Dud Avocado, Elaine Dundy revealed the life of the young expatriate in Paris in all its hilarious and heartbreaking drama. With The Old Man and Me, written when Dundy was living in England in the early 1960s, she tackles the American girl in London, a bit older but certainly no wiser.

Honey Flood (if that's her real name) arrives in London with only her quick wits and a scheme. To get what she wants, she'll have to seduce the city's brightest literary star, no matter how many would-be bohemians she has to charm, how many smoky jazz clubs she has to brave, or how many Lady Something-Somethings she has to humor. But with success within her reach, Honey finds that in making the Soho scene, she's made a big mistake.
About the Author
Elaine Dundy (1921–2008) grew up in New York City and Long Island. After graduating from Sweet Briar College in 1943 she worked as an actress in Paris and, later, London, where she met her future husband, the theater critic Kenneth Tynan. Dundy wrote three novels, The Dud Avocado (1958), The Old Man and Me (1964), and The Injured Party (1974); a play, My Place (produced in 1962); biographies of Elvis Presley and the actor Peter Finch; a study of Ferriday, Louisiana; and a memoir, Life Itself!
Praise For The Old Man and Me…
"In this, in a way a sequel to her classic The Dud Avocado, Elaine Dundy's young and sexy American heroine, named (excellently) Honey Flood this time, parks herself in London, hellbent on sleeping and conniving and boozing her way to the top. She's angry, ambitious, vixenish, Holly Golightly crossed with Kingsley Amis' Lucky Jim...I'm not sure who's claiming to have invented chick lit these days; but maybe Dundy should raise an arm, except that she's so murderously fierce." --Los Angeles Times
"Here was no one else quite like her. She introduced a whole style, the freed American girl landing on old Europe, starting in Paris and moving on to London. She collected a lot of very interesting friends...She had a lot of reality that was far more interesting than fiction." –Gore Vidal

Through it all, Miss Dundy's prose glitters like confetti against the gray English sky.
— Newsweek
 

As full of wry charm as The Dud Avocado.
— Doris Lessing


"It's a terrific job—fierce, gamey, vixenish . . . as if it was bled not written. . . . Definitely demonic, exquisitely carved, deadly murderous comedy."
—Dawn Powell, The Washington Post 
"The surprises here are delicious...Brilliant, weirdly original, hilarious." –Irwin Shaw
"This story of an Anglo-American liaison dangereuse is both truly horrible and horribly funny." –Christopher Isherwod
"As full of wry charm as The Dud Avocado." –Doris Lessing
"The Old Man and Me is a witty black comedy of manners as seen through the eyes of Dundy's finest creation, a hipster Daisy Miller, who shows us how each girl kills the thing she love-hates, or very nearly. A splendid, destructive work." —Gore Vidal
"The Old Man and Me again finds an American woman, Honey Flood, in Europe–this time London–amid a tangle of relationships which have brought about her murderous intent. It is a glimpse of a vanished world, a city which did not require a fortune if one were to carouse, an suffer, in its more pleasant quarters." –Times (London)
Coverage from NPR