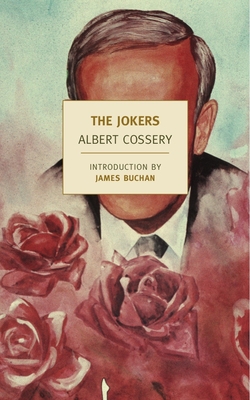 The Jokers (Paperback)
NYRB Classics, 9781590173251, 232pp.
Publication Date: July 13, 2010
* Individual store prices may vary.
Description
Who are the jokers?
The jokers are the government, and the biggest joker of all is the governor, a bug-eyed, strutting, rapacious character of unequaled incompetence who presides over the nameless Middle Eastern city where this effervescent comedy by Albert Cossery is set.
The jokers are also the revolutionaries, no less bumbling and no less infatuated with the trappings of power than the government they oppose.
And the jokers are Karim, Omar, Heykal, Urfy, and their friends, free spirits who see the other jokers for the jokers they are and have cooked up a sophisticated and, most important, foolproof plan to enliven public life with a dash of subversive humor.
The joke is on them all.
About the Author
Albert Cossery (1913–2008) was a Cairo-born French writer of Lebanese and Greek Orthodox Syrian descent who settled in Paris at the end of the Second World War and lived there for the rest of his life. The son of an illiterate mother and a newspaper-reading father with a private income from inherited property, Cossery was educated from a young age in French schools, where he received his baccalauréat and developed a love of classical literature. At age
seventeen he made a trip to the French capital with the intention of continuing his studies there. Instead he joined the Egyptian merchant marine, eventually serving as chief steward on the Port Said–New York line. When he was twenty-seven his first book, Men God Forgot, was published in Cairo and, with the help of Henry Miller, in the United States. In 1945 he returned to Paris to write and live alongside some of the most influential writers and artists of the last century, including Albert Camus, Jean-Paul Sartre, Tristan Tzara, Alberto Giacometti, Lawrence Durrell, and Jean Genet. He was also, briefly, married to the actress Monique Chaumette. In 1990 Cossery was awarded the Grand Prix de la francophonie de l'Académie française and in 2005 the Grand Prix Poncetton de la Société des gens de lettres. His books, which have been translated into more than fifteen languages, include The House of Certain Death, The Lazy Ones, and Proud Beggars.

Anna Moschovakis has translated The Engagement by Georges Simenon and The Possession by Annie Ernaux.

James Buchan's latest novel is The Gate of Air.
Praise For The Jokers…
"Albert Cossery, who died in 2008 at age 94, ought to be a household name. He's that good: an elegant stylist, an unrelenting ironist, his great subject the futility of ambition 'in a world where everything is false.' ... The Jokers is a small masterpiece…" –David Ulin, The Los Angeles Times

"Cossery's account of finding the space to protest and retain your sense of humor is equal parts funny and vicious." --Jessa Crispin, NPR
"Cossery argues the futility of locking horns with your oppressor. . . . Far more effective—and far more natural—to undermine it by mockery and ridicule, as happens in this book to hilarious effect."
—The Independent
"Cossery's use of irony is one of the most powerful and pity-inducing to be found in any literature East or West, old or new. It is an irony so fierce, an anger so sharply muted by inversion of sarcasm and disgust that it makes the reader's hair stand on end with guilty compassion."
—John Murray
"His caustic satire burned like the desert sun, undermining all forms of authority."
—The Guardian
"A jewel of eccentric humor." —Le Monde

Cossery's account of finding the space to protest and retain your sense of humor is equal parts funny and vicious. 
— Jessa Crispin, Need to Know on PBS 
Which French novelist, in Henry Miller's opinion, surpassed even Gorki and Dostoyevsky in depicting the despair, debasement and resignation of the poorest in habitants of the sprawling 20th-century cities? The answer is Albert Cossery…his style admirably clear and concise. 
—France Magazine



or
Not Currently Available for Direct Purchase