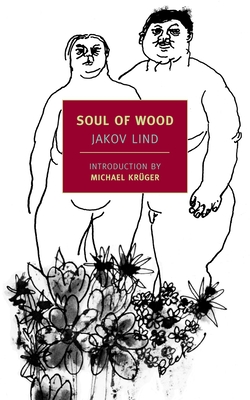 Soul of Wood (Paperback)
NYRB Classics, 9781590173305, 208pp.
Publication Date: January 5, 2010
* Individual store prices may vary.
November 2009 Indie Next List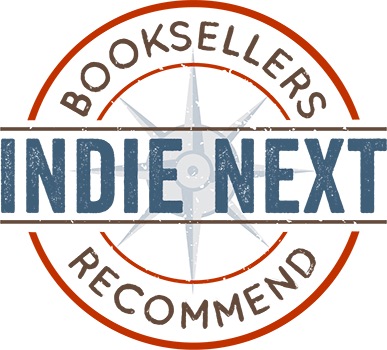 "Soul of Wood is a careening, delirious, madcap tour through the rattled soul of mid-20th century Europe. The book's greatest achievement is the titular novella in which a disabled veteran fights for survival in the absurdist inferno of Austria under the Third Reich, where, finally, a handful of megalomaniacs compete to take possession of a sort of miraculous young Jew."
— Adam Walter, Third Place Books, Lake Forest Park, WA
View the List
Description
Soul of Wood made Jakov Lind's reputation as one of the most boldy imaginative postwar writers and it remains his most celebrated achievement. In the title novella and six subsequent stories, Lind distorts and refashions reality to make the deepest horrors of the twentieth century his own.

 

Set during World War II, "Soul of Wood" is the story of Wohlbrecht, a peg-legged veteran of World War I, who smuggles Anton Barth, a paralyzed Jewish boy, to a mountain hideout after the boy's parents have been sent to their deaths. Abandoning the helpless boy to the elements, Wohlbrecht returns to Vienna, where, having been committed to an insane asylum, he helps the chief psychiatrist to administer lethal injections to other patients. But Germany is collapsing and the war will soon be over. The one way, Wohlbrecht realizes, that he can evade retribution is by returning to the woods to redeem "his" hidden Jew. Others, however, have had the same bright idea.
About the Author
Jakov Lind (1927–2007) was born Heinz Jakov Landwirth into an educated Jewish family in Vienna. After the 1938 Anschluss, Lind and one of his sisters were sent for safety to Holland, from where they were join their parents in Palestine; this proved impossible, and following the occupation of Holland, Lind, who was already fluent in Dutch, had no choice but to go into hiding. Taking the name of Jan Gerrit Overbeek—"sailing under a false self," as he would later describe it—he worked on a barge traveling up and down the Rhine. When the Allies began to bomb the industrial cities of the Rhine, Lind/Overbeek moved to Germany, where he was employed by a Nazi government ministry in Berlin. The end of the war allowed Lind to join his family in Palestine, but it was not long before he returned to Europe, studying drama in Vienna and, in 1954, settling in London, where he began work on the stories that were published in 1962 as Soul of Wood. Lind's other books in German include the novels Landscape in Concrete and Ergo and, in English, four volumes of autobiography, two novels, and numerous stories. Lind was also a playwright and film director, as well as a talented visual artist. In a eulogy delivered at Lind's funeral, Anthony Rudolf described Lind as "A coyote, a trickster…. A wicked smile played around his mouth, while witty aphorisms and deep insights tripped off his lips. He emanated inner strength—and an electric intelligence that we all wanted to emulate."

Ralph Manheim (1907–1992) translated more than one hundred books, primarily from German and French. His first major commision was Mein Kampf, which was published in the United States in 1943. Among his prizewinning translations are The Tin Drum by Günter Grass, Castle to Castle by Louis-Ferdinand Céline, and A Sorrow Beyond Dreams by Peter Handke. After his death, the PEN/Ralph Manheim Medal for lifetime acheivement in translation—which he won in 1988—was renamed in his memory.

Michael Krüger is the editor of the journal Akzente and has been director of the German publishing house Carl Hanser Verlag since 1986. He has published several works of fiction and poetry, and was awarded the Prix Medicis étranger in 1996 for his novel Himmelfarb.
Praise For Soul of Wood…
"Hilarious, tragic and beautiful...the most notable short story writer to appear in the last two decades...what symbolism, what nightmare visions and surrealistic drama--what art!...At times, Lind seems a Viennese blend of Charles Addams and Roald Dahl--though he is more talented...I have not read a book like this one in some time." --Maxwell Geismar, The New York Times Book Review

"An important and brilliant piece of work." --Alan Sillitoe

"This remarkable collection of short stories (the title story is actually a novella) concerns the madness of 20th-century European civilization." --The New York Times

"Without a doubt the most shattering work of fiction I have read in years...a reader is shaken both by laughter and horror. This is an amazing writer." --Willian Hogan, San Francisco Chronicle

"'Soul of Wood' is emblematic of what Lind does best. He takes us from a world that can be seen and described in all its detail and complexity, into a world of inexplicable, magical events. . . . The effect is powerful and disturbing." —Sasha Weiss, Nextbook

"Lind blended the deranged freedom of the 1960s and the death of reason in the 1940s into an extraordinary understanding of humanity. His books are not to be missed." —Jeff Waxman, The Quarterly Conversation

"Nihilistic, metallic, absurd. . . . Intricate, black, bestial. . . ." —Robert Mazzocco

"Jakov Lind is the greatest living writer of Jewish Europe...Lind doesn't deserve to be read--he's necessary, both in the vicissitudes of his life and, too, in the work it created. His books are the last late bloom of the European Jewish landscape, straining sunward through the concealing concrete." --Forward Magazine (A tribute to Lind on his 80th birthday, published 6 days before his death)"

This is a richness of meaning in these pages that demands reflection." --Chicago Daily News

"Behind the imaginative lunacy of Lind's novels and tales -- and he never permits us to forget it -- looms the historical deracination that inspired it." --The Holocaust and the Literary Imagination

"Jakov Lind writes about the monstrous, the absurd, the unimaginable and the real. In this collection of six short stories and one novella it is often difficult to determine where reality ends and fantasy begins...Lind is a modern German writer whose stories are filled with symbolism and power...It is a fascinating experience to visit Lind's imaginary world of dreams and realism." --Charles Weisenberg, The New York Times

"Marvelously ironic, wonderful examples of story telling. Writers as talented as Jakov Lind are extremely rare." --Cecil Hemley, Saturday Review

"Lind has a brilliantly black imagination; as a poet of twentieth century horror he has few equals, Grass and Genet being among them." --Frederic Morton

"Jakov Lind is a genius." --Harry Golden

"Deserves to be read by anyone seriously interested in contemporary fiction." --Mordecai Richler

"Jakov was a bad boy. . . . He was a coyote, a trickster. He enjoyed hash and LSD. A wicked smile played around his mouth, while witty aphorisms and deep insights tripped off his lips. He emanated inner strength—and an electric intelligence that we all wanted to emulate." —Anthony Rudolf
or
Not Currently Available for Direct Purchase