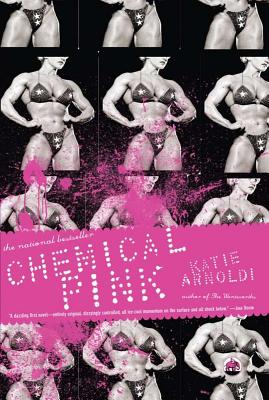 Chemical Pink
Paperback

* Individual store prices may vary.
Description
Aurora Jeanine Johnson is an unwed mother from Savannah, Georgia, desperate to sculpt a new life—and a new body—in California, where the quest for the perfect butt or bicep reaches religious intensity. Spending every spare moment training at the gym, Aurora is barely getting by—until she meets the man who will offer her everything she most desires. Charles Worthington is a wealthy eccentric, rich enough to indulge his every decadent whim and fantasy. Aurora is his sexual ideal, the raw material from which he will shape his masterpiece. He will transform Aurora into the woman of his dreams—and fantasies—no matter the cost. To achieve their common goal, Aurora hands over complete control of her life to Charles. He dictates her diet, her lifestyle, her training—and when and how much she'll take of the body-altering drugs he "prescribes" for her. He decides whom she sees and where she goes. And what kinky games of his own devising they will play. For Aurora, everything that Charles asks is a small price to pay to become the woman she's always dreamed of being. Or is it? Chemical Pink is a gothic duet that explores the boundary between obsession and pathology.
The Overlook Press, 9781590200834, 192pp.
Publication Date: September 2, 2008
About the Author
Katie Arnoldi's literary debut Chemical Pink, set in the competitive world of female bodybuilding, became a surprise bestseller, winning Arnoldi praise from critics and readers alike. The Wentworths too graced the bestseller list. She lives in Southern California with her husband, the painter Charles Arnoldi, and their two children.
or
Not Currently Available for Direct Purchase