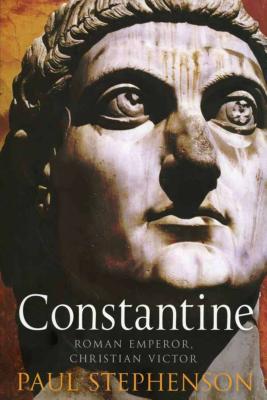 Constantine: Roman Emperor, Christian Victor (Hardcover)
Roman Emperor, Christian Victor
Overlook Press, 9781590203248, 358pp.
Publication Date: June 10, 2010
Description
Under Constantine, Christianity emerged from the shadows, its adherents no longer persecuted. Constantine united the western and eastern halves of the Roman Empire. He founded a new capital city, Constantinople. Thereafter the Christian Roman Empire endured in the East, while Rome itself fell to the barbarian hordes Paul Stephenson offers a nuanced and deeply satisfying account of a man whose cultural and spiritual renewal of the Roman Empire gave birth to the idea of a unified Christian Europe underpinned by a commitment to religious tolerance.
About the Author
Paul Stephenson is a professor of history at Durham University and a specialist in the early and middle Byzantine periods. His publications include The Legend of Basil the Bulgar-slayer and Byzantium s Balkan Frontier: A Political Study of the Northern Balkans, 900 1204. Stephenson has researched and taught in the UK, Germany, and the USA."
Advertisement